Visual Exploration of Multivariate Trajectories in Ski Resorts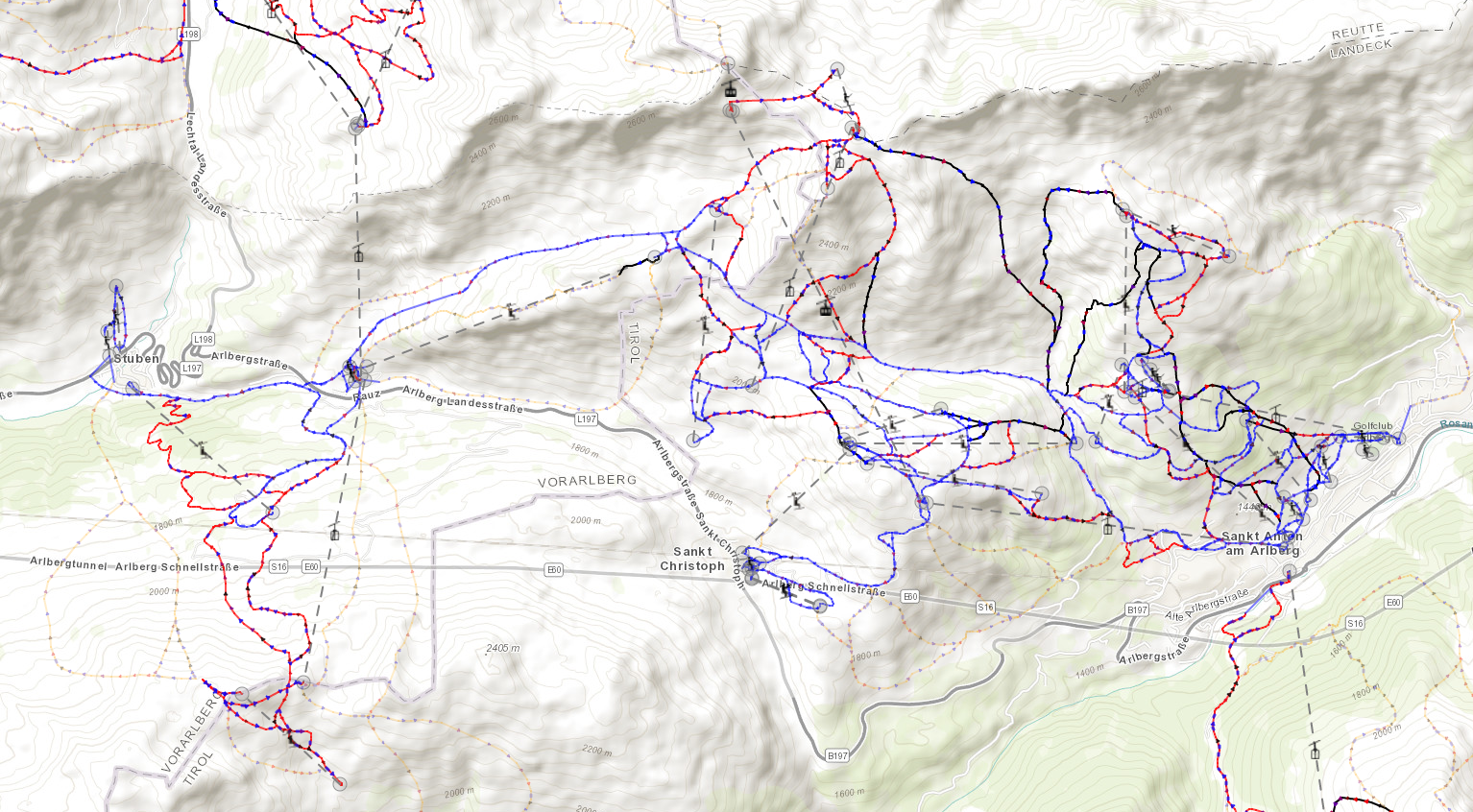 Theoretical (Analytical):


Practical (Implementation):


Literature Work:

---
Overview
Ski Resorts can be modeled as a connected network consisting of unidirectional edges, more specifically downhill pistes and uphill lifts.
Aside from the spatial coordinate data, pistes contain additional attributes such as difficulty (easy - blue, intermediate - red, hard - black), steepness, elevation, grooming, width or compass direction.
Similarly, lifts are defined by a type (t-bar, platter, chair lift, gondola, cable car), occupancy (# of seats), elevation or duration.
Traditional piste maps only show limited information, however, the incorporation of multiple attributes into a visualization could be beneficial for a skier.
Tasks
Develop a visualization capable of effectively displaying multivariate spatial trajectory data

Identify correlations / outliers

Enable comparative analysis of trajectories

Identify similar segments / sequences
Requirements
Interest in ski domain
Basic knowledge about information visualization and data mining.
Good programming skills in web programming (JavaScript (and TypeScript) / D3) and Python.
Scope / Duration / Start
Scope: Bachelor / Master
Project/Thesis Duration: 3 months / 3 months (Bachelor), 3 months / 6 months (Master)
Start: Consider the project registration deadlines provided by the Department of Computer and Information Science (BA | MA)
Contact