Two EU Projects with UKON participation won the 2022 Security Innovation Award granted by DG Migration & Home Affairs
Security Innovation Award 2022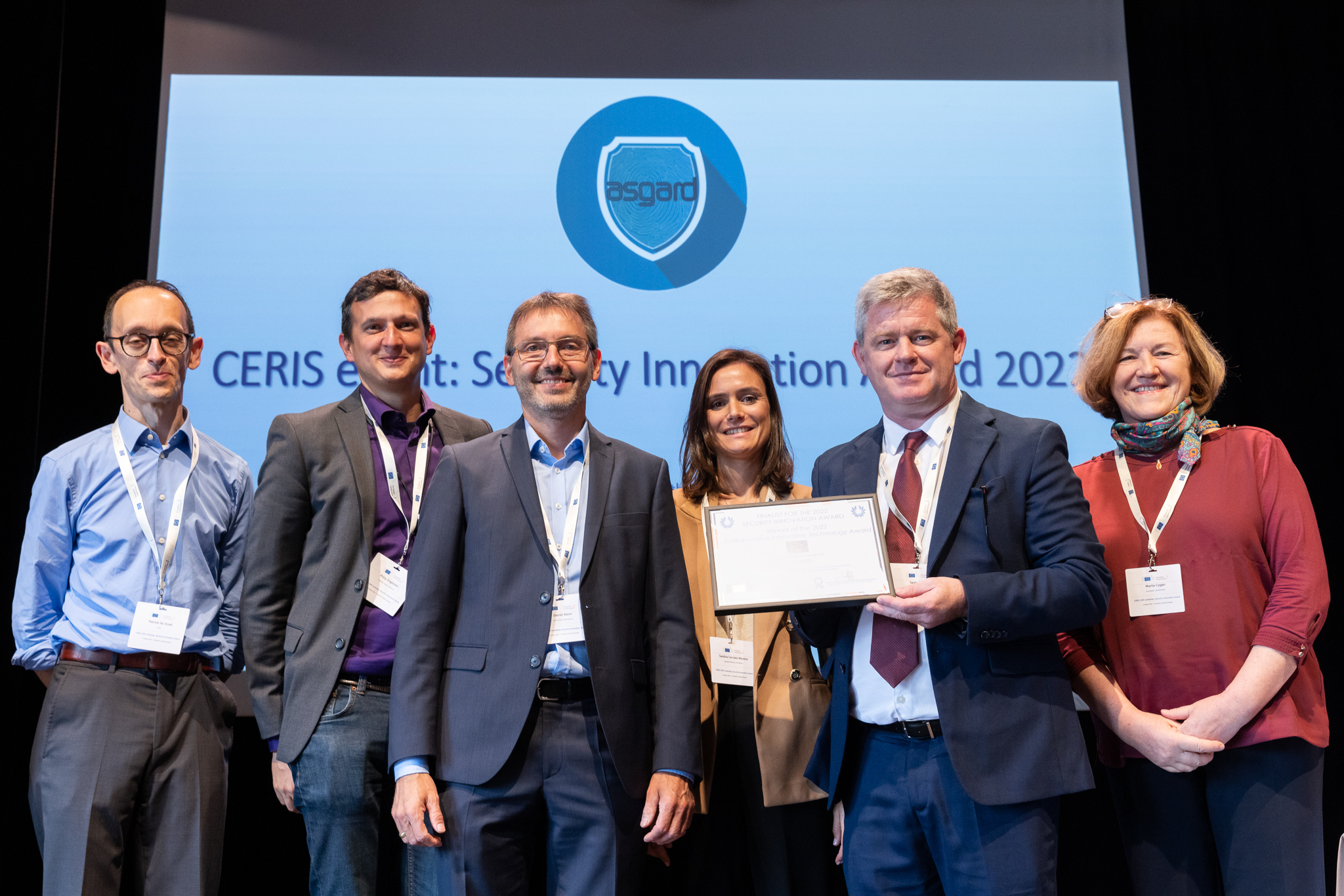 The ASGARD EU-Project wins the 2022 Collaborative Technology Award from the European Commission
The DG Migration & Home Affairs, responsible for EU migration, borders and security policy in the European Commission, granted the 2022 Security Innovation Award results in Brussels on the 5th of October 2022. This award highlights the importance of EU-funded research in the field of Civil Security, and rewards great examples of Security Research Uptake. The thematic awards, in recognition of the excellency of the work conducted in each of the projects, were granted to four projects funded from the security research programme, which had the opportunity to present their outstanding results in the event
The Collaborative Innovative Technology Award was granted to ASGARD. This project developed a cutting-edge tool set for analyzing and extracting big data for Law Enforcement Agencies, facilitating forensic investigations, and significantly increasing overall analytical capabilities.
The picture shows representatives from the coordinator Vicomtech and Prof. Keim during the award ceremony on behalf of all members of the consortium (Text adapted from Vicomtech).
Visual Analytics for Sense-making in Criminal Intelligence Analysis (VALCRI)
Visual Analytics for Sense-making in Criminal Intelligence Analysis (VALCRI) is a software tool that helps investigators to find related or relevant information in several criminal databases.The software uses big data processes to aggregate information from a wide array of different sources and formats and compiles it into visual and readable arrangements for users.It is used by various law enforcement agencies and aims to allow officials to utilize statistical information in their operations and strategy.